The Climate + Health Declaration aims for statewide civic engagement on climate action.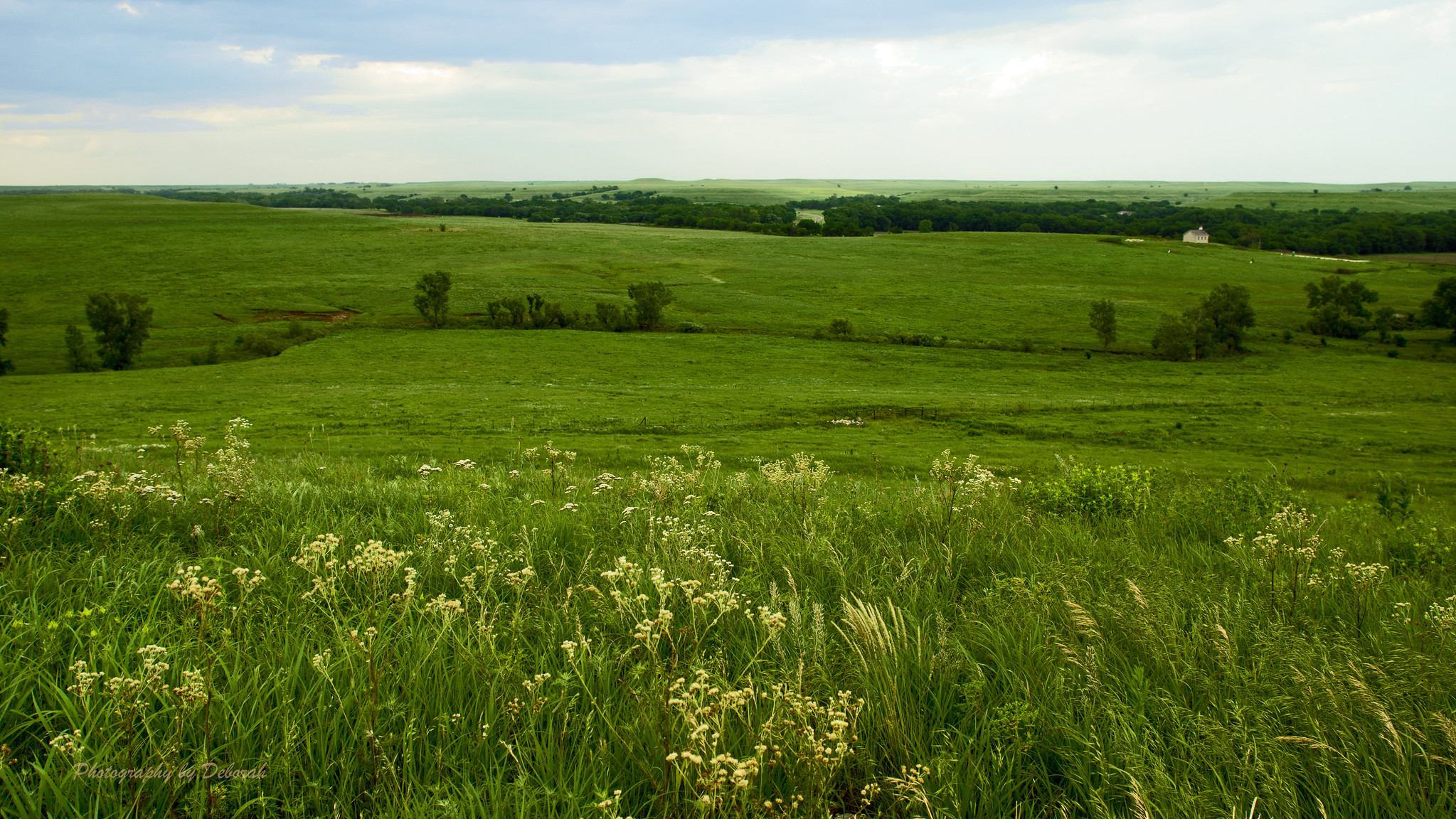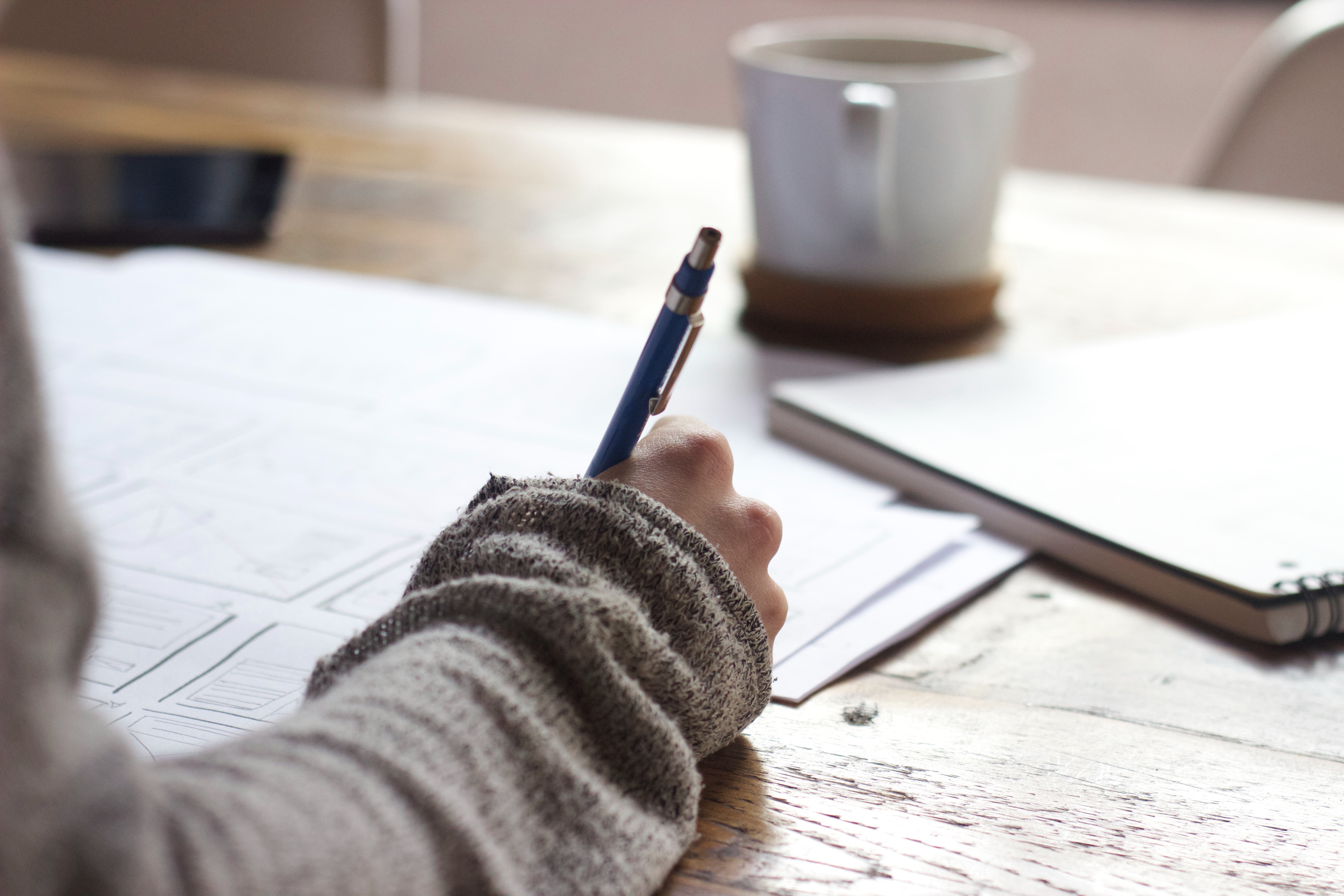 The Climate + Health Declaration is powered by the Climate + Energy Project with broad support from organizational signers.  Generous funding for the Climate + Health Declaration and supporting work comes from the Kansas Health Foundation, the Turner Foundation, and from donors like you.
Major Supporters
Generous funding for the Climate + Health Declaration and supporting work comes from the Kansas Health Foundation, the Turner Foundation, the Sunflower Foundation, and from donors like you.
Do you have an organization, agency, farm or business that wants to sign the declaration?
Why we support the climate + Health declaration
Major signers come from diverse backgrounds and interests. We stand united in our call to action for a more resilient Kansas.
Click the organization names on the right to see each statement.
Do you have an organization, agency, farm, or business that wants to sign the declaration?
Climate + Energy Project
Carbon pollution from burning fossil fuels is driving climate disruption and warming our planet. It's simple: the more carbon pollution in the air, the more the sun's energy gets trapped as heat. This means things keep getting hotter. These rising temperatures disrupt natural systems, leading to more and more extreme weather events like severe droughts, flooding, wildfires, and superstorms.
Clean energy reduces reliance on fossil fuels and reduces emissions, while improving public health. CEP supports the ambitious deployment of renewable energy, in policy and practice. Kansas needs an energy plan to guide the transition to a clean energy future and reduce climate risk. 
Climate change will not wait for us. It is already affecting our health.  We can't ignore it any more. We need a plan that identifies strategies and opportunities that will help our communities adapt. We want Kansas to remain a beautiful, vibrant place for Kansans to live today and in the future. The Kansas Climate + Health Declaration is the first step.
The Children's Alliance of Kansas
Children are not little adults. Children are often more vulnerable to pollutants than adults due to differences in behavior and biology, that can lead to greater exposure and/or unique windows of susceptibility during development. At Children's Alliance, we are committed to continuously working for a safe and secure environment for children.
Kansas Association of Community Action Programs
Climate change has a disproportionate impact on low-income people in a wide variety of ways. Housing fragile stock provides less protection from weather extremes and is more susceptible to damage from more frequent storms. Poor people are more likely to live in areas more susceptible to climate-induced disasters, and low-wage jobs tend to be more weather-dependent. Finally, people with limited financial resources cannot afford relocate, mitigate, or recover from the effects of weather.
Kansas Rural Center
Agriculture is on the front lines of a changing climate that threatens our ability to remain viable food producers in the future. Today we are experiencing more extreme precipitation events like recurrent 100-year floods, as well as severe and prolonged drought and longer periods of greater heat, and even wildfires. Our rural communities, like urban communities, are vulnerable as we lack the resources and infrastructure to address the challenges these bring.
Agriculture also can be part of the solution in mitigating climate change. By improving soil and increasing soil organic matter on our farms and ranches, we can sequester carbon in the soil. Through use of soil health practices including cover crops, complex crop rotations, and reduced tillage, plus intensive grazing management systems for grassfed livestock production, farms and ranches can become carbon sinks and reduce greenhouse gases. These practices offer multiple benefits to farms and ranches and to our food system, as well as helping curb or allay climate change.
Healthy food, a healthy environment, and healthy people are achievable by working together. This is why the Kansas Rural Center supports the Kansas Climate + Health Declaration.
Kansas Interfaith Action
Climate disruption is a pressing moral issue – a challenge to the commitment of every major faith tradition to care for God's creation. Health impacts of climate disruption are being felt already, and will become more pronounced as time goes on. And of course, as with all injustices, the worst effects will be felt by "the least among us" – poor people, people of color, rural and other already disadvantaged communities.
We still have the opportunity to address the causes of climate disruption – and its repercussions. The Climate and Health Declaration is an important first step in recognizing the impact of climate disruption on humans, on other species, and on God's creation.
Native Lands, LLC
We believe that climate change has a direct impact on community health through negative effects on air and water quality, as well as sustainable food systems. Native ecosystems contribute significantly to a landscape that protects these vital resources. Healthy land = healthy Kansans!
Kansas City Kansas branch of NAACP
The Kansas City Kansas branch of NAACP agrees with the American Public Health Association that climate change has a direct impact on vulnerable populations in our communities. Children, seniors, low income communities, communities of color, immigrant communities, those with chronic disease, pregnant women, indigenous people, and people with disabilities will be most impacted.  We believe that community leaders should take a stand to reduce the impacts of climate change and build resilience among the most vulnerable populations.
Kansas Natural Resource Council
The Kansas Natural Resource Council promotes environmentally responsible practices and sustainable natural resource policies to ensure the quality and abundance of those resources for future generations.
Sunrise Movement
The Climate Crisis is a serious and urgent threat to our land, the air we breath, and the water we drink. The Sunrise Movement Kansas City Hub supports the Climate + Health Declaration because it urges bold, comprehensive, and immediate action, which is exactly what is outlined in the Green New Deal. The Climate Crisis is not a singular issue, and to solve it we will need to guarantee a good-paying job to anyone who wants one, a $15 per hour minum wage, healthcare for all, and affordable housing as part of a just transition to ensure that no community is left behind.
Heartland Renewable Energy Society
The purpose of the Heartland Renewable Energy Society is to further the development the use of renewable energy and energy efficiency techniques, to promote those businesses on the cutting edge of renewable energy, and to educate the public, businesses and our policy makers on the need to create a clean, safe, renewable energy future.
Kansas Appleseed
Kansas Appleseed is dedicated to the belief that Kansans, working together, can build a state full of thriving, inclusive, and just communities.  We support the Kansas Climate + Health Declaration because, as the literal air we breathe, the climate plays a central role in determining whether all Kansans have the resources we need to raise healthy families, and whether all Kansans can participate fully in our communities.
As the American Bar Association noted in their Resolution 111 (2019), climate change is a major threat to justice for all.  Climate disruption harms the wellbeing of everyone in our state, and it disproportionately harms Kansans who are marginalized.  We urge all Kansans to advocate for local, state, and federal policies that will address climate change and protect our communities.
PROSOCO and Build SMART
PROSOCO and Build SMART, both located in Lawrence, Kan., manufacture building products that promote energy efficiency, durability, resiliency, sustainability and improved occupant health.
PROSOCO, an 80-year-old family-owned company, manufactures specialty construction products that help make buildings look better and last longer.
Its sister company, Build SMART, manufactures panelized building enclosure systems to provide a practical and highly energy-efficient building solution for a carbon-neutral future.
Both companies are proud to be corporate signers of the Kansas Climate and Health Declaration.
Metropolitan Energy Center
Metropolitan Energy Center is proud to be an inaugural supporter of the Kansas Climate and Health Declaration.  Having grown up on a rural farm, Kelly Gilbert, MEC's Executive Director, understands the effects of climate change viscerally.  For more than 35 years, Metropolitan Energy Center has been fighting the impacts of climate change and human health through regional energy efficiency and clean transportation programs.  We believe it is imperative for our lawmakers to prioritize the health of our citizens and our state by taking legislative action. They can do this by encouraging expansion of energy efficiency and alternative fuel programs, both of which play a huge role in improving the lives of Kansans by building a strong local economy, reducing emissions, and reducing health related impacts of climate change. 
Citizen's Climate Lobby
Citizens Climate Lobby supports any organization taking action on reducing carbon emissions. We are solely focused on a bipartisan carbon fee and dividend legislation known as HB 763 the Energy Innovation and Carbon Dividend Act.
Friends of the Kaw
The Kansas River experienced historic flooding in 2019, following a year of extreme drought. Bomb cyclones, 11-inch rains, drought, and other extreme weather events have become a part of our everyday language in eastern Kansas.
Over river communities have struggled to learn how to prepare for ever-changing conditions and climate disruptions. They are vulnerable to the threats of flooding and drought and lack the resources to adequately prepare. In 2019, we saw firsthand how small towns were uninformed and unprepared for a full Tuttle Creek Reservoir which rose within inches from the top of the dam.
We have all experienced an uncertain Kansas River, more so now than ever before. Changing climate and weather patterns have become the new normal and it's crucial that we develop adaptive strategies. Communities are unprepared for increasing uncertainty and this has greatly impacted our fisherfolk, farmers, businesses, recreationalists, drinking water plants, wastewater treatment facilities, and communities large and small.
A healthy, resilient Kansas River means a healthy, resilient Kansas. As a drinking water source for over 800,000 Kansans, we need to do all we can to protect this invaluable resource and prepare for the future. This is why Friends of the Kaw supports the Kansas Climate & Health Declaration and urges Kansas leadership to prepare a Kansas State Climate Plan.
City of Lawrence
Intense weather events and drought caused by climate destabilization will increasingly impact the productivity of local agricultural lands, which further affects our agricultural economy and the physical and mental health of members of our community. Whether a threat to the livelihood of farmers, or to the health and access of our more vulnerable populations, climate change will impact our community resilience in all forms.
In the last 30 years Lawrence has experienced:
4 of the 10 hottest summers dating back to 1893, but none of the 10 coolest summers.

During heat waves there were higher average temperatures, a higher heat index, and hotter nights.

Increase in number of days with extreme rainfall.
The current climate projections for Lawrence for the next 30 years estimate increases in the severity and frequency of heatwaves and in the amount of excessive rainfall/ precipitation.
The residents of Lawrence will experience the direct health effects of these extreme weather events, including heat stroke, respiratory disease, and drowning. We also know that the social determinants of health, like access to transportation, safe and affordable housing, economic stability, and education will be impacted by extreme heat and flooding, which will have an effect on the physical and mental health of the community.  As demonstrated by the Health Equity report, published by the Lawrence-Douglas County Health Department, there are already severe health inequities in the community, and the populations who experience the most health inequities face disproportionately negative consequences and unequal harms to health due to extreme weather and the cascading effects of climate change.
The City of Lawrence will be involved in the creation of an updated climate plan in 2020, in partnership with the community. The plan will address how the community can adapt to the extreme weather changes we are already experiencing, and the plan will set a deliberate course for the future to reduce our community's contribution to climate change.  Signing this declaration affirms the City of Lawrence's commitment to take action on climate change issues now and into the future, and signifies a responsibility to community health and wellbeing.
Kansas Head Start Association
The KHSA believes that children are our future and giving them a good beginning is key to their success.  Children are among the vulnerable people who will be impacted by climate change long after we are gone. Their potential is directly impacted by the state of the climate and environment they grow into. We must work to provide them a healthy place and planet so they can live, thrive and make the world the best place it can be.    
Lawrence Ecology Teams United in Sustainability
The Ecology Teams United in Sustainability is supporting the Kansas Climate and Health Declaration as it is in accordance with our mission. We take seriously our responsibility to Earth, our home, as a place where all creation flourishes. We are an interfaith network representing the following faith communities in Lawrence, Kansas: First Presbyterian, Lawrence Jewish Community Congregation, Unitarian Universalist Congregation of Lawrence, Plymouth Congregational church, Oread Friends Meeting, St. John the Evangelist Catholic Parish. Trinity Episcopal Church, Islamic Center of Lawrence. We endeavor to be faithful, relevant, and effective servants for education and advocating eco-justice and environmental sustainability.
We have sponsored numerous films, speakers, forums on climate change and related concerns, especially in regards to water crisis in Kansas. Our being sponsors/co-sponsors of public education presentations on consequences of CAFO's is directly related to contamination of water, along with air and soil as result of CAFO's. Having a statewide declaration is a way of demonstrating solidarity with multiple other organizations who are committed to advocating policies that place the health of the Earth as a high priority.
Kansas Permaculture Institute
KPI is a collaborative community of Kansas farmers and urban gardeners whose interest and focus is the development of ecologically sustainable agricultural practices, production of healthy food, conservation of energy, education and sharing of labor. We believe in bringing people together to create resilient communities. Permaculture techniques help sequester carbon in the soil.  Our organization is on a mission to teach people how to do that in their yard or on their farm.
The Society of Alternative Resources
SOAR, the Society Of Alternative Resources, joins other environmental and social justice organizations and individuals in the declaration of our commitment to a healthier future for all. SOAR was formed in 2017 to advise and assist local government, businesses, and residents in the greater Wichita area on alternative resources, sustainability, and renewable energy issues. It is time for the City of Wichita to establish a Sustainability Board and implement at least the uncontroversial conservation measures with immediate financial benefit.
SOAR has been the lead organizer of the Wichita Drive Electric Week events for the past two years and has advocated for sustainability and eco-justice at events such as ICT-Open Streets and Juneteenth celebrations. On January 11, 2020, SOAR hosts a networking event to bring together environmental organizations, local farmers, businesses, and individuals to form stronger connections among our various groups and develop the ability to lobby the city of Wichita more effectively on issues of environmental sustainability and the climate crisis.
Sustainability Action Network
Since our inception in 2007, Sustainability Action Network has advocated for ecological sustainability primarily through reduction of fossil energy use. Fossil energy is the culprit for a whole host of human and ecological problems: toxic chemicals and pesticides, polluted ecosystems, chemically depleted soils, glut of plastics in landfills and water bodies, motor vehicle driven urban sprawl, petroleum wars, and of course climate disruption. Most organizations have now recognized the wisdom of "keeping it in the ground" as one of the main solutions to all these problems. We're glad to have shared that principle with them.
Thrive Allen County, Inc.
Thrive Allen County is a health, wellness and economic development coalition that has a wide view of the definition of health. At Thrive health means our community's physical, mental, fiscal and environmental well-being. Thrive will continue to look at ways we can positively impact the environment through amenities, policies and advocacy work, as well as creating more environmentally friendly programs and initiatives.
Good Energy Solutions, Inc.
We are committed to reducing the needs of fossil fuels to improve the air and water quality in our state for the health and well being of the people who live here now and in the future. We can achieve this by installing solar systems and helping people reduce their energy needs with building science and efficiency measures.
United Nations Association of Greater Kansas City
Our planet is clearly urging a call to action. Nature is suffering. Australian fires, heat records, locust invasions in Kenya, unprecedented floods and droughts have gripped the world in the last year. We are already seeing the effects of a world that is 1.1 °C warmer than the pre-industrial era.
In 2015, leaders from across the world reached the landmark Paris Agreement. The agreement unites all nations in a common cause to undertake ambitious efforts to combat climate change and adapt to its effects, by limiting temperature increase to a 2°C above pre-industrial levels. Considering that this is our environment, this is our only human habitat, we must give serious consideration to the impact of climate change, and how to alter the disastrous course we are on.
There is an intimate relationship between human, animal, and environmental health. UN Environment reports that climate change and man-made changes to nature, such as deforestation, land-use change, intensified agriculture and livestock production, or the growing illegal wildlife trade, can increase contact and the transmission of infectious diseases from animals to humans like COVID-19.
2020 marks the International Year of Plant Health as designated by the 193 nations of the United Nations General Assembly. Climate change and human actions have altered ecosystems and created new niches where plants, pests, and diseases can thrive. Indeed pests and diseases are one of the main drivers of economic loss in agriculture. When combating pests and diseases, farmers should adopt, and policymakers should encourage the use of, environmentally friendly methods such as integrated pest management.
The United Nations and the 2030 Sustainable Development Goals (SDGs) are working to create a better world for all. The 17 Global Goals are the world-wide blueprint to address the challenges we face. They include targets on climate change (Goal 13), environmental degradation of life on land and in the sea (Goals 14 and 15), health and wellbeing (Goal 3), and gender and economic inequalities (Goals 5 and 10). The 17 Goals are all interconnected, and in order to leave no one behind, it is important that we achieve them all by 2030.
The United Nations Association of Greater Kansas City is dedicated to educating, inspiring, and mobilizing Kansans to support the principles and vital work of the United Nations. By signing this declaration, we call for bold local action and the development of a comprehensive state and local Climate Action Plans under the goals and targets of the 2030 Agenda for Sustainable Development. Together, Kansans can help ensure the United States of America achieves the 2030 Sustainable Development Goals.